Welcome to Birth Includes Us, the first large study aimed at exploring the birthing and family building experiences of the queer and trans community in the US and Canada.
No matter your identity, you will find yourself reflected in our study.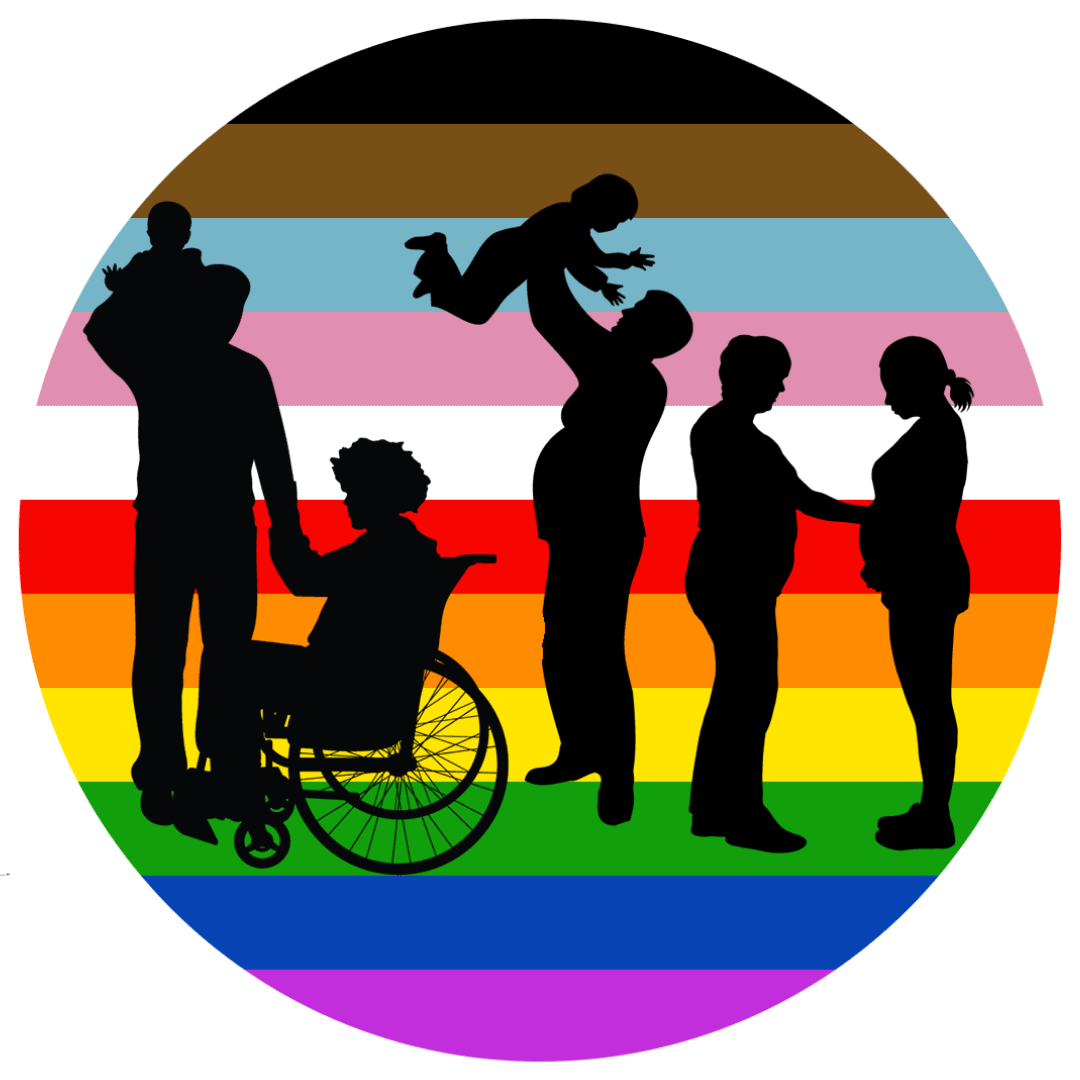 We are a team of predominantly queer and trans researchers from the University of Washington School of Nursing, working in collaboration with the Birth Place Lab at the University of British Columbia. We are nurses and midwives, passionate about improving the health care experiences of the queer and trans community. We have been working closely with a Steering Council of community stakeholders over the past two years to create and validate this survey. Read our full bios here. 
Why are we doing this study?
We want to understand the variety of experiences queer and trans individuals have when creating their families. We know that queer and trans individuals have worse outcomes related to pregnancy than cisgender heterosexual people, and we want to figure out why and how we can address it within the health care system.
Who do we want to be in our study?
We are looking for members of the queer and trans community who experienced a pregnancy as part of family building within the past ten years. We want to learn about the experiences of all those involved in family building, including but not limited to those who were pregnant, those who were a partner or co-parent to someone who was pregnant, or someone who used surrogacy to build their family. We also want to understand all pregnancy experiences, including those that end in miscarriage, abortion, or stillbirth. All of your experiences matter in this study.
How did you build your family?
What was your role? What was your experience?
We have wrapped up the pilot phase of our study. The next phase will be a larger study across the U.S. and Canada, due to start in late 2024. Click the button below to share your information so we can contact you when we start recruitment again!