University of Washington Research Team
Molly Altman, PhD, CNM, MPH, FACNM (she/her) is an Associate Professor at the University of Washington School of Nursing and the lead investigator of the Birth Includes Us study. Her research has focused on experiences of care for historically marginalized and minoritized communities, with a focus on disrespect, mistreatment, and bias within health care interactions. She is a nurse-midwife and is also providing sexual and reproductive health care and gender affirming care services in addition to teaching and research. She lives in Seattle with her wife and 6 year old child, and currently endures sparkles, rainbows, and unicorns on a regular basis.
Teresa van Winkle (they/them) is a queer nurse working on a Ph.D. in Nursing Science at the University of Washington. They spent over a decade at the bedside caring for both pediatrics and adults. They earned a Master's in Public Health from the University of Southern California. They are currently a nursing instructor at Seattle University. Through their nursing practice and personal experience, Teresa chose to pursue a research career aimed at understanding the health care experiences of those in their community. Their dissertation work will explore how individuals present their gender during health care encounters. Teresa's overall goals are to improve the care provided to the queer community through effective education of health care providers. While not working, Teresa loves spending time with their three kids, camping, reading, and surfing.
Birth Place Lab Research Team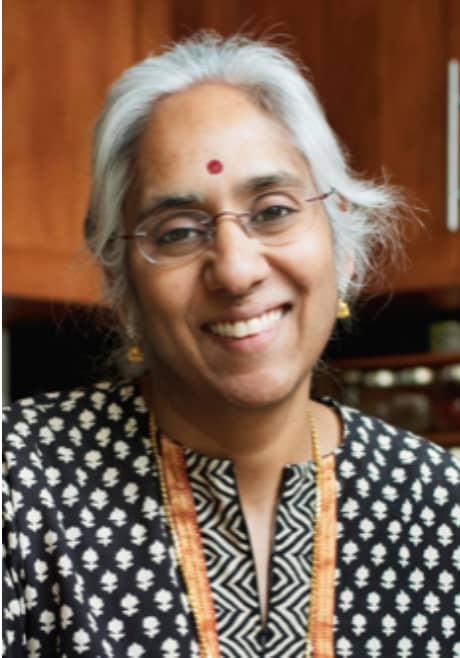 Saraswathi Vedam (she/her) is Lead Investigator of the Birth Place Lab and Professor of Midwifery, at University of British Columbia. She has been a clinician and a health professional educator for 35 years. Professor Vedam has successfully coordinated multi-stakeholder and community-led research projects in provincial, national, and international settings. Professor Vedam is currently PI of a CIHR-funded national research project to evaluate respectful maternity care, Research Examining the Stories of Pregnancy and Childbearing Today (RESPCCT). In 2017, she was selected as one of the inaugural Michael Smith Health Research Institute Health Professional Investigators.

Dr. Vedam has applied her expertise with instrument development and psychometric evaluation to the development of clinical screening tools, MAPi, the Movement and Pulse index to assess fetal well-being, and scales to measure provider attitudes to home birth (PAPHB, PAPHI-i), and autonomy (MADM) and respect (MORi) during pregnancy and childbirth. She led the multidisciplinary development of the MISS index, an evidence-based composite measure of the integration of midwives into health systems. She also led a Delphi team of multi-disciplinary experts to develop and validate the Birthplace ResQu Index, the first critical appraisal tool for research on safety of birth place; and a global Delphi process to develop the first international Registry of validated measures of respectful maternity care. The application of these measures, also led to the development of an interprofessional online course, Dialogue and Decisions, to teach health professional trainees the process of person-centred decision making, transdisciplinary collaboration, and conflict transformation.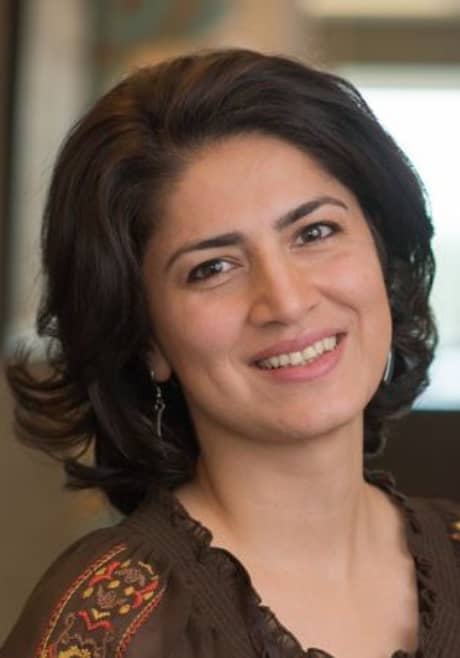 Nisha Malhotra (she/her) spent the last 20 years as a professor of teaching in the Economic Department at UBC, and has broad experience in teaching courses on research methods, and statistical analyses. She has also supported community-centred, health services research and knowledge translation projects that advance equity, safety, and respect in perinatal services in Canada and globally. Nisha has experience with survey design and evaluation and has worked with large datasets such as the Canadian Tobacco-Use Monitoring and Demographic Health Surveys, and a provincially run social program called the 'rent bank.' Her current research interests are related to issues of gender, health-seeking behaviour, health econometrics, and maternal and child health. In addition to teaching courses, Nisha has supervised undergraduates and graduate research assistants on large research projects, including a study on Brain Injury knowledge among South Asian women facing intimate partner violence. Her current role includes conducting quantitative, mixed-methods, and psychometric evaluation of data generated by research projects at the Birth Place Lab, and providing consultation to trainees, early career scholars, and community partners.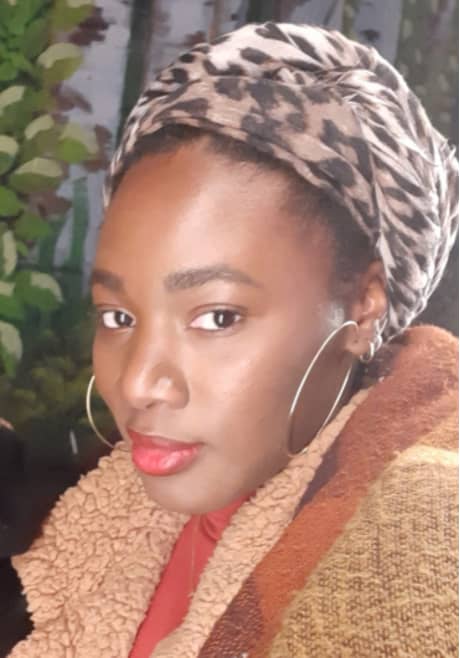 Tamar Austin (she/her) holds a BSc from the University of Toronto and a MPH, with a focus in social inequities in health, from Simon Fraser University. During her masters, Tamar focused on exploring community-based participatory research methods and the utilization of intersectionality to address race and gender-based health inequities within Canada. Her academic background led to diverse research opportunities that focused on the experiences of historically marginalized communities navigating healthcare systems and services, especially that of women and African, Caribbean, and Black (ACB) communities. As a research coordinator with the Birth Place Lab, Tamar coordinates multiple maternity research and implementation projects while supporting students and trainees. As a researcher, Tamar is interested in the ways racism, gender-based discrimination, and other axis of oppression impact birthing experiences of ACB people in Canada, as well as the implementation of strategies and tools to improve the quality of maternity care.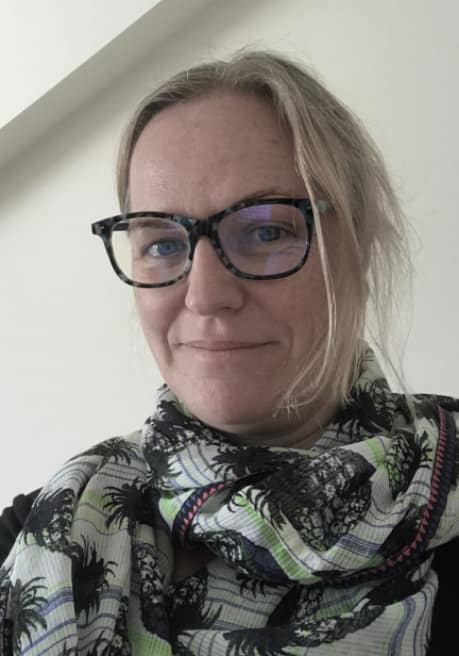 Kathrin Stoll (she, her) is a social scientist with degrees in psychology, family studies and interdisciplinary studies related to public health, nursing and midwifery. Following a five-year postdoctoral fellowship in Population and Public Health at UBC and a CIHR fellowship in primary health care research, she joined the Birth Place Lab as Senior Research Associate. She has worked with transdisciplinary teams to develop several innovative, patient-centred instruments. She led the psychometric testing of a scale that assesses stress associated with remittances obligations of Sudanese refugees; a measure of childbirth fear that has been used in 10+ countries; and 3 scales to measure autonomy, respect, and mistreatment in perinatal care. These patient-oriented instruments measure quality of pregnancy and birth care are being implemented in research and quality improvement programs in over 18 countries. Dr. Stoll is co-Investigator on several community participatory action research studies including Changing Childbirth in BC, Birth Includes Us, and the current national CIHR funded RESPCCT study. Dr Stoll was lead evaluator for the College of Midwives of three collaborative maternity care programs that serve priority populations, and she led the Sustainable Midwifery Practice Taskforce (SMPT) to identify solutions to occupational stress and burnout among BC Midwives. Dr. Stoll has served as co-editor of the Canadian Journal of Midwifery Research and Practice, lecturer at Hannover Medical School in Germany, and is a Fellow at the Centre for Rural Health Research.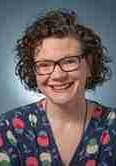 Kase Cragg (they/them) is a trans-nonbinary community health care worker, harm reduction advocate, and Master's candidate at the University of Washington, pursuing dual degrees in Social Work and Public Health (expected graduation June 2022). Kase worked within the mental health care and nonprofit systems for 6 years, and they rely on their lived experience as both a recipient and provider of health care to inform their research and practice. Their current work focuses on creating comprehensive health programs for the trans and non-binary community and addressing care and training gaps for LGBTQ+ people and their providers. Kase enjoys taking pictures of their cat, Special Agent Dale Cooper, and playing Dungeons and Dragons online with their chosen family across the U.S.
Meghan Eagen-Torkko is an associate professor and the Director of Nursing in the School of Nursing & Health Studies at the University of Washington Bothell, where she teaches graduate and undergraduate courses in sexual and reproductive health, nursing ethics, healthcare systems and policy, and social justice and health. Her research explores the relationships between power and sexual and reproductive health, with a focus on LGBTQ health and nurses in abortion care. She serves in a number of national roles, including on the Advisory Board of Clinicians in Abortion Care at the National Abortion Federation, on the Board of Directors of Nurses for Sexual and Reproductive Health, and on the Ethics Committee and Gender Equity Task Force of the American College of Nurse-Midwives.  She has worked as a nurse since 2001 and as a midwife since 2009, and maintains a clinical practice in the Family Planning Program of Public Health Seattle/King County. Dr. Eagen-Torkko completed her BA, BSN, and MN at the University of Washington, and her PhD at the University of Michigan.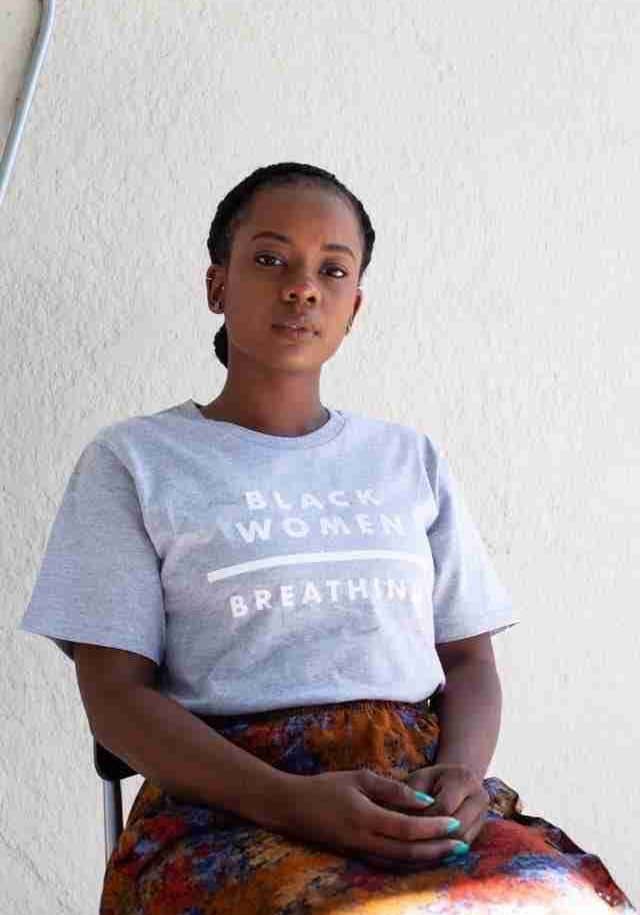 Brittany Ferrell is a registered nurse, political organizer, and public health scholar who studies race and gender health inequities, specifically in the sector of reproductive health.  Brittany is trained in high-risk obstetrics and is a birth doula outside of her clinical role. She received a Bachelor of Science in Nursing from the University of Missouri- St. Louis and a Master of Public Health from Washington University in St. Louis where she is currently a Nursing Science Ph.D. student. Brittany's research focuses on cumulative chronic stress, pregnancy, and birth outcomes.
Gabrielle Griffith is a Full Spectrum Doula, Educator, Community Organizer, Mental Health Advocate and Independent Researcher. Gabrielle Griffith(they/them) is a black, queer and non-binary parent who is currently settled on treaty 13 land, in Toronto, ON. Gabrielle works through a trauma-informed and anti-oppressive lens to help families have a healthy and happy transition into parenthood that is cannabis friendly, sex positive and inclusive to all gender and sexual identities as well as different family dynamics. 
@yourqueerdoula
www.gabriellegriffith.com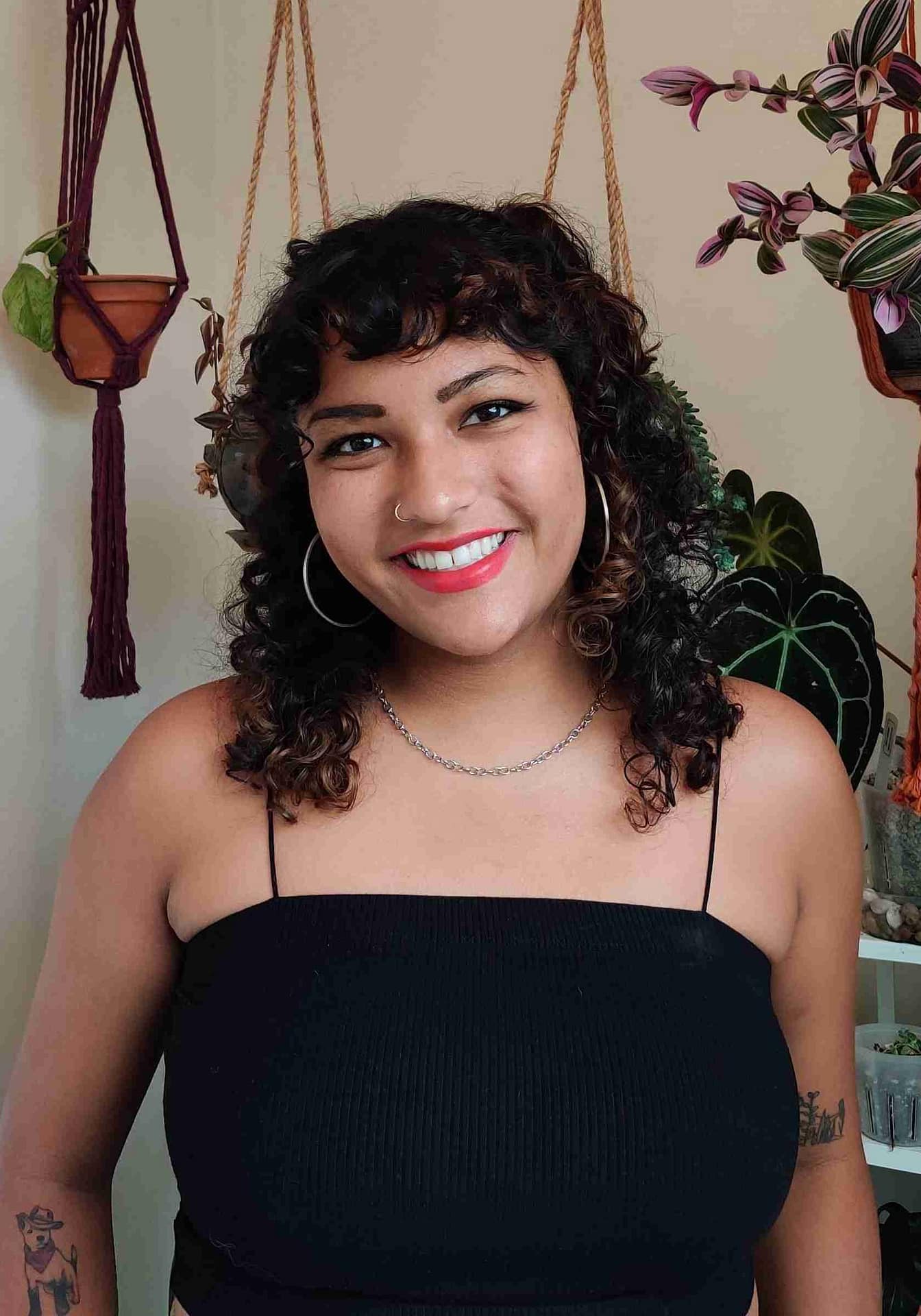 Simran Singh Jain is a queer Desi activist and poet from Kennett Square, Pennsylvania, currently living in Durham, NC where she relocated in 2021. She graduated from Tulane University in New Orleans where she studied Political Science and Gender and Sexuality Studies and served as a sexual violence response team member and consent educator. Before joining Team SisterSong, she worked at the Center for Community Alternatives, an anti-incarceration non-profit based in Syracuse, NY, where she provided violence prevention education and after school programming for youth in the city. Today, Simran is the National Membership Coordinator with SisterSong and aims to expand and grow our Reproductive Justice community and network. Her journey with SisterSong began in 2019 as an intern through the Reproductive Rights Activist Service Corps and she is a practicing abortion doula. Simran believes deeply in the power of art to grow movements and uses poetry as a tool for her activism. Her work has been published by The Academy of American Poets', BigCityLit, Nine Mile Literary Magazine, The South Asian Sexual and Mental Health Alliance, and more.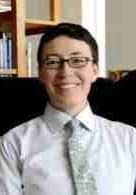 Dr. A.J. Lowik (they/them) is a Postdoctoral Fellow at UBC working with supervisor Dr. Kate Shannon, and Researcher with the Centre for Gender and Sexual Health Equity. Their work is primarily focused on trans people's health, and experiences accessing health care, including reproductive and sexual health. They lead the Gender & Sex in Methods and Measurement Research Equity Toolkit project, creating tools for researchers who are interested in the precise, accurate and inclusive mobilization of gender and sex concepts in health research. Dr. Lowik is the Vice-President of the Abortion Rights Coalition of Canada, a member of the BC Period Poverty Task Force, and an Advisory Member on a number of research and KT projects, including MindMapBC (CGSHE's REAFFIRM Collaborative), the Trans Health Research Project (CGSHE), the Fireweed Project (UVic), Pride-RX (UBC's Faculty of Pharmaceutical Sciences), as well as our own Birth Includes Us project (Birth Place Lab, UBC). Dr. Lowik is a renowned expert in trans-inclusion, having worked with researchers, healthcare and social service organizations, lawyers and policymakers who are interested in trans-inclusive research and praxis, policy and practice, and legal reform.
Indra Lusero is founder of Elephant Circle and the Birth Rights Bar Association. As a Queer, Genderqueer, Latinx parent rooted in the Rocky Mountain West, Indra is attuned to the importance of people on the margins and our role in leading the dismantling of oppressive systems to build a more equitable world. Indra helped pass legislation in Colorado to eliminate the shackling of incarcerated women during pregnancy and birth (2010), to improve midwifery and birth center regulations (2011, 2017), and to create more humane policies for families impacted by substance use (2019). Indra also spearheaded Colorado's historic Birth Equity legislation in 2021, and the creation of "Birth Rights: A resource for everyday people to defend human rights during labor and birth."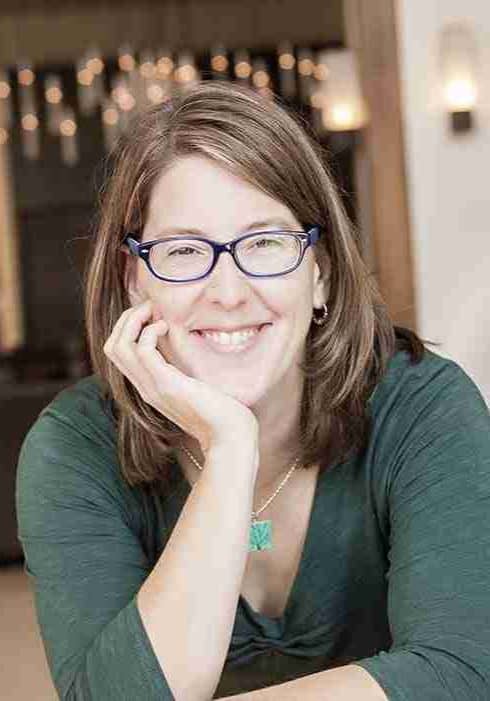 Jeanette McCulloch, IBCLC, brings strategic digital communications to birth and lactation professionals and advocates. The co-founder of BirthSwell, she has more than 20 years experience in communications and health advocacy. She provides consultation to local, national, and international organizations and businesses that focus on pregnancy, early parenting, and lactation. She is passionate about eliminating the impact of racism on birth and lactation outcomes and ensuring that all families have access to high-quality, culturally sensitive care. Jeanette unplugs with her partner, two children, and dog while splashing around in the gorges of her hometown, Ithaca, NY.
Juno Obedin-Maliver MD, MPH, MAS (Pronouns: she, her, hers) is a board-certified obstetrician / gynecologist and Assistant Professor at Stanford University School of Medicine who provides sexual and reproductive health clinical care, and she works to advance scientific and clinical knowledge through her research, teaching, and advising. Dr. Obedin-Maliver specializes in the sexual and reproductive health care needs of sexual and gender minority people which include but are not limited to lesbian, gay, bisexual, transgender, queer and questioning (LGBTQ+) people. Dr. Obedin-Maliver, is the Co-Director of The PRIDE Study (pridestudy.org), a multi-site online prospective longitudinal cohort of LGBTQ+ people based at Stanford and PRIDEnet a community-engagement initiative meant to catalyze LGBTQ+ health research within and beyond The PRIDE Study. Dr. Obedin-Maliver has also been active in health policy, medical guideline initiatives, and teaching to train the clinicians, researchers, and health systems to advance whole-person health of LGBTQ+ people.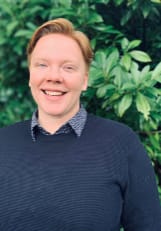 Emily Percival-Paterson (she/they), BSc. MSc International Public Health (Sexual and Reproductive Health)
Emily, also known as Percy, is a public health researcher invested in inclusive and intersectional sexual and reproductive health. Their research focuses on the experiences of trans and gender diverse birthers in receiving obstetrical care in Canada. She lives on Vancouver Island (unceded Coast Salish territory) with her wife.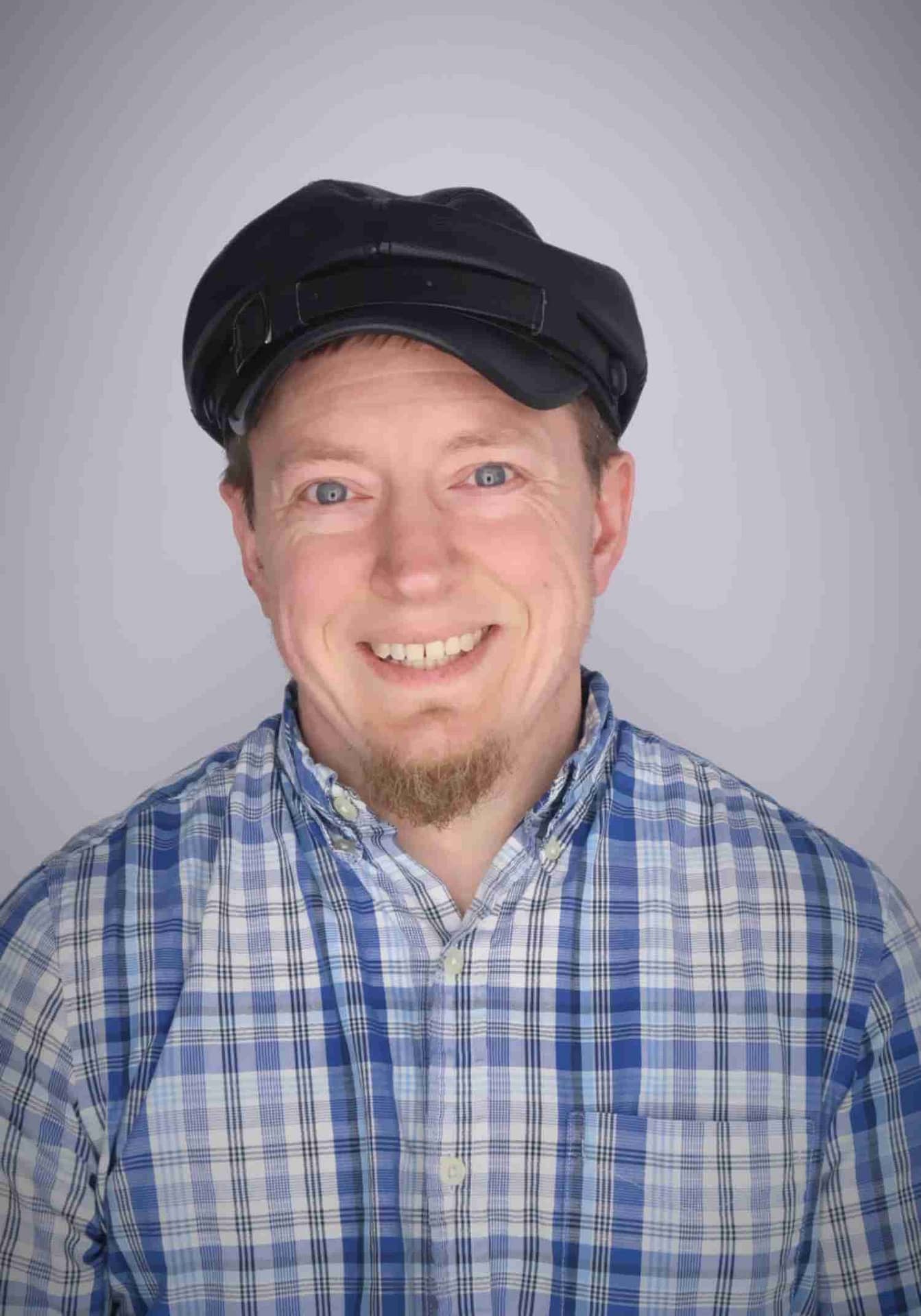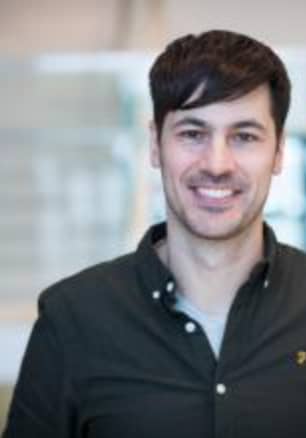 Lis Regula is a lecturer at the University of Dayton in biology, and the Advocacy Associate at Men Having Babies. At the University of Dayton he teaches upper level human anatomy, introductory biology, and co-teaches the first anti-biological essentialism course with his colleague, Leslie Picca. In his Advocacy role, he supports MHB's efforts by working to advance more equitable and accessible surrogacy and third-party reproduction for LGBTQ+ prospective parents, and also working to advance the standards included in MHB's Framework for Ethical Surrogacy. Lis's varied background includes teaching undergraduate biology classes including human anatomy, author of the first ungendered human anatomy textbook, independent contractor for NASA Glen ecological surveys, and researcher in pedagogy and inclusive teaching. He has also served on multiple boards in the community, usually focused on sustainability, human rights, and democracy work. Lis has a BS in both biology and psychology from Ohio State University, and PhD from Kent State University, where he is completing his certificate in LGBTQ+ public health. He has been an egg donor and surrogate, and currently lives in a very queer home Columbus, Ohio with his daughter, cat, and memory of his husband, MJ Eckhouse.
Nicholas Rubashkin, MD, PhD is an obstetrician who was born at home on a remote island in the state of Maine. He is also a clinical professor in the Department of Obstetrics, Gynecology, and Reproductive Sciences at the University California San Francisco (UCSF). He recently completed a PhD in Global Health Sciences, also at UCSF, where his dissertation research focused on algorithmic racism and cesarean births in the United States. Nicholas is of Hungarian descent and in 2014 he was a visiting scholar at the Institute of Behavioral Sciences at Semmelweis University in Budapest where he conducted survey research concerning Hungarian women's experiences with evidence-based and respectful care. Since 2015, Nicholas has sat on the board of directors for the international non-profit Human Rights in Childbirth.
Dr. Kodiak Soled (she/her) is a Research Fellow in the Department of Population Medicine at Harvard Medical School and Harvard Pilgrim Health Care Institute. She is an expert in fertility, perinatal, and reproduction health among LGBTQ+ populations. She uses qualitative and quantitative research methods, community-based approaches, and social and structural determinants of health lenses to identify and address perinatal and reproductive health disparities and promote access to family formation among LGBTQ+ individuals. Her research has received funding from the National Institute of Health (NIH) and the Association of Women's Health, Obstetric and Neonatal Nurses and national recognition for its innovation and impact. Dr. Soled holds a Ph.D. in Health Disparities and Health Services Research from Columbia University, MSN from Johns Hopkins University, and a BA in Critical Global Studies from Pitzer College.
Pronouns: She/her
Lesley A. Tarasoff, PhD, is a Program Manager with the Provincial Council for Maternal and Child Health, based in Toronto, Ontario, Canada. Prior to this, she was a CIHR-funded Postdoctoral Research Fellow in the Department of Health and Society at the University of Toronto Scarborough and in the Azrieli Adult Neurodevelopmental Centre at the Centre for Addiction and Mental Health. She holds a PhD in Public Health Sciences, with a Specialization in Women's Health, from the University of Toronto. Lesley's program of research focuses on populations who experience significant social, physical health, and mental health disparities and inequities and who are under-studied in reproductive and perinatal health research, notably women with disabilities and sexual minority women. 
Twitter: @latarasoff
Website: www.latarasoff.com 
Heather Thompson, MS, PhD, is a molecular and cellular biologist, clinical researcher, birthworker, and queer parent with non-binary gender.  Heather uses she/her pronouns and has worked on issues related to reproductive health for more than 25 years, advocating for equity, access and autonomy in childbirth.  From 2010-2017 she was the Director of Research at a community birth center in Colorado, advocating for midwives and community birth through data generation, analysis and dissemination.  Currently she is the Deputy Director of Elephant Circle, a birth justice organization, doing work that allows her to combine her background in birth access and equity with science and community organizing.  These experiences, in addition to 17 years of being a postpartum doula, feeds Heather's passion for supporting families navigate their own journey, particularly as it relates to perinatal care, birth choices, and legal cannabis.  Born and raised in Colorado, Heather enjoys being outside around a campfire with her partner, two kids and larger community.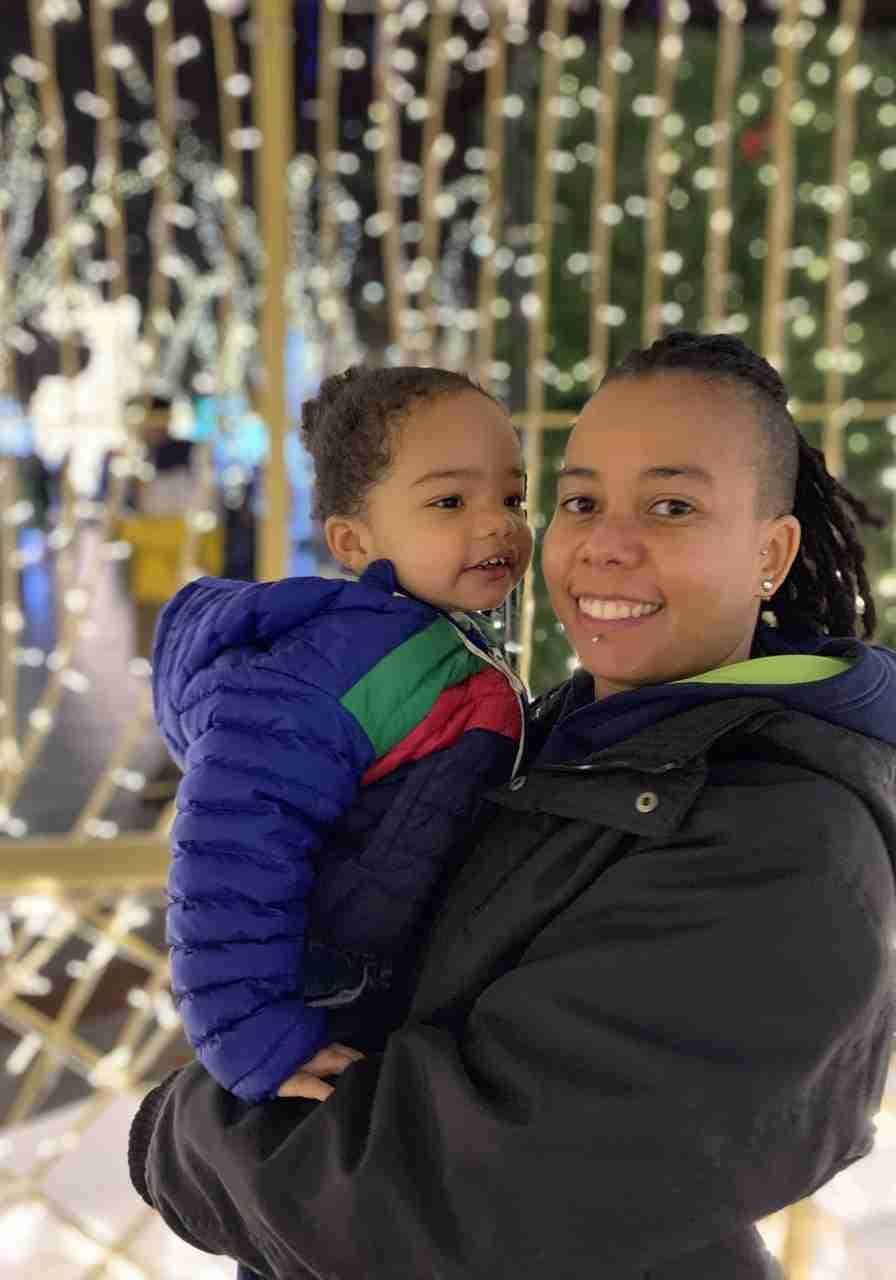 Maxx Tomlinson (he/him) is a LSWAIC (Licensed Social Work Associate & Independent Clinical), who graduated from the UW School of Social Work in 2017 with a Master's in Social Work, Integrated Health & Mental Health. He has worked with at-risk and marginalized youth over the past 11 years, supporting those who are homeless and unstably housed, who've experienced commercial sexual exploitation/human trafficking, those with substance use, and LGBTQ+ youth. As a residential child youth and family therapist, he provided supports and facilitated transition from acute residential inpatient programs to the community-based case management setting for youth in crisis. His passion is in developing relationships with communities to facilitate youth engagement in the care they receive across both community, residential, and inpatient settings. Maxx and his partner are parents to a charming 2 year old, for whom Maxx was the stay-at-home parent through the COVID-19 pandemic. In his free time, he loves to snowboard and do outdoor adventures with his family.