Do you have a pregnancy or family building experience to share?
If you can answer yes to all of the statements below, please contact us.
I identify as LGBTQIA2S++.

I am over 18 years old.

I live in the US or Canada.

I have had or participated in a pregnancy experience within the past 10 years.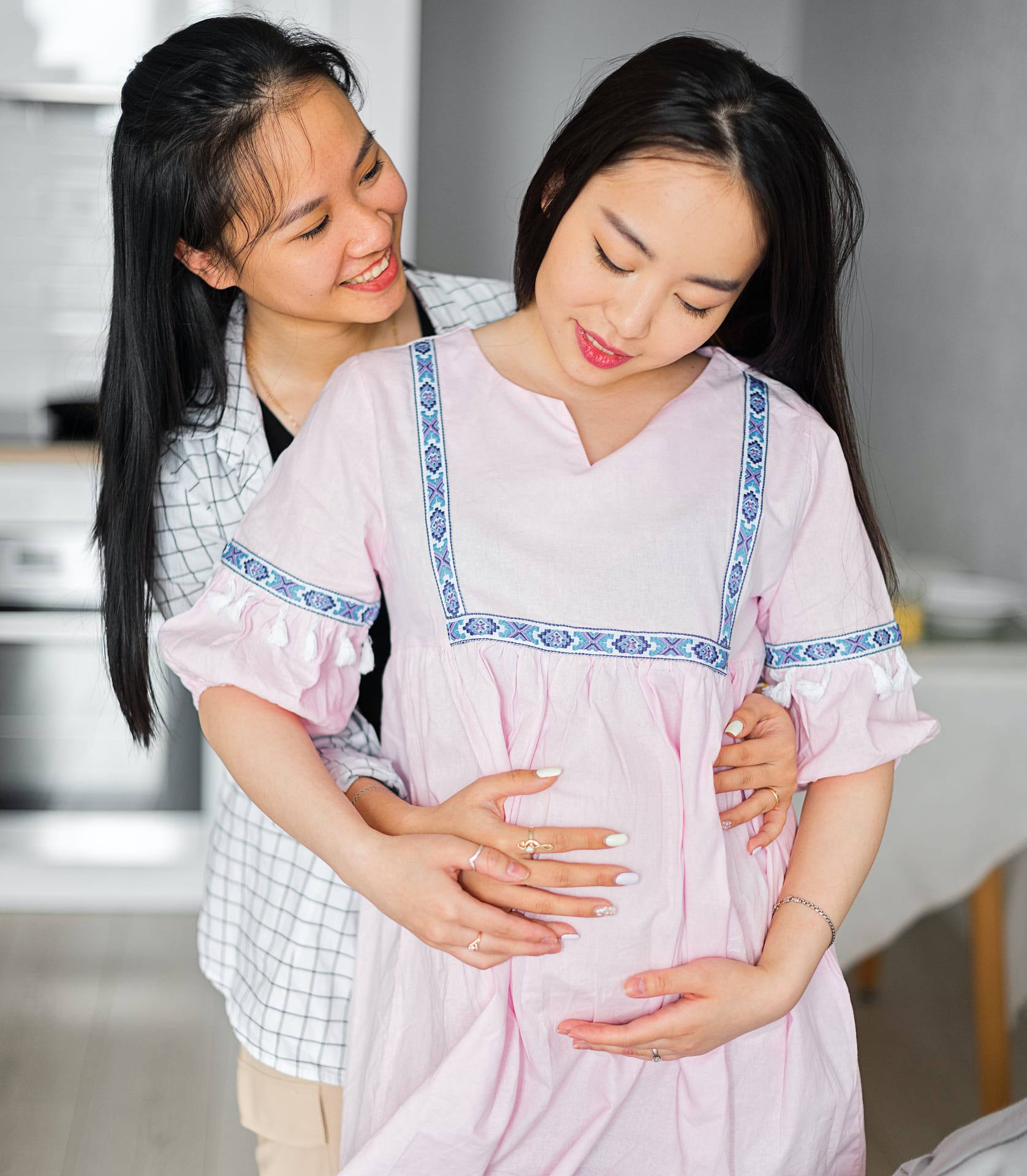 Your role in the pregnancy can be as:
A pregnant person
A partner or co-parent to a pregnant person
A person using surrogacy as an intended parent
A pregnancy experience can include:
Live births
Stillbirths or newborn losses
Miscarriages (including ectopic pregnancies)
Abortions or terminations
What being in our study will be like:
Being in our study will involve completing a survey. The survey will ask many questions about your experiences with pregnancy as part of building your family. It will include questions about you, your partner or co-parent (if you had one), and your pregnancy experience. If you've had more than one experience, you can choose to answer questions based on one pregnancy or you can take the survey multiple times for different experiences.
You will be able to complete the survey when it is easiest for you. You are free to skip any questions you are not comfortable answering. You can stop being in our study at any time.
The survey will take approximately 30-45 minutes to complete. Those who complete the survey will receive a $20 gift card. This study has been approved by the University of Washington Institutional Review Board and the University of British Columbia Ethics Review Board.
If you are interested in being a part of our study, please email birthincludesus@uw.edu for more information. A team member will be in touch with you to see if you are eligible.
Your experience matters!